What are Epoxy floor coatings? Where it is used mostly?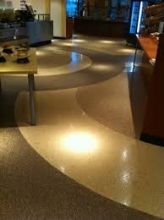 By Admin
11th Dec 2015
0 Comment(s)
Epoxy floor coatings are durable solutions and hard wearing used in commercial and industrial flooring. These floor coatings are applied over the concrete floors to provide a high performance and attractive surface. Our epoxy flooring experts have experienced advanced environmental Services, installing epoxy floor coatings for a variety of industrial and commercial buildings including industrial manufacturing plants, warehouses, commercial facilities, food and beverage plants, pharmaceutical manufacturing, and more buildings laboratories. If you are interested in our epoxy floor coating services for your building, please contact us and feel free as these floor coatings offer a number of benefits and advantages from the initial stages to the long-term installation maintenance stages. For example, epoxy floor coatings are quick to install, durable and easy to clean because of the various advantages that epoxy floor paint offers, as an ideal flooring solution for many types
No comments yet. Be the first one!